Register for upcoming events by clicking on the tab next to the event you are interested in.
Sunday 9th September – 2nd Annual Green Island Clean Up – Sponsored by Energex
Last year we cleaned up 668kg of debris with 73 volunteers.  Unfortunately the island is covered in debris once again so time to head back and clean it up.  Seats on boats are limited and it is first in first served so register here to make sure you don't miss out.
Sunday 16th September – Geelong Paddle Against Plastic
Join us on a treasure hunt with a difference as we head out in paddle craft to clean the Barwon River.
The Barwon River is a great place to paddle, yet plastic debris frequents the river more than humans do, so let's change that.
Bring your own craft, or contact us if you don't have one as we will have some available. You can paddle anything from a Kayak to a Canoe, a row boat to a Stand Up Paddleboard. We will provide the cleaning equipment.
Meet at the Barwon River Boat Ramp opposite the Corio Bay Rowing Club.  Access if off Barrabool St, South Geelong.
Moonee Ponds Creek winds its way under the Bolte Bridge and towards the north. You cannot access it by boat as it is too shallow yet it contains so much rubbish that will eventually wash out into Port Phillip Bay. So we are inviting you down to help us clean this creek.
Bring your paddle craft of any type. It doesn't matter if it is a canoe, kayak, SUP, dragon boat or even a row boat, we need everyone we can get to clean us much of this creek as possible.
We will be meeting at the carpark under the Bolte Bridge at the end of Docklands Drive. Go all the way past Ron Barassi Snr Park.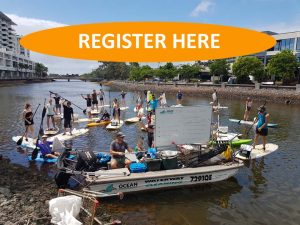 Sunday 28th October – 2nd Annual Currimundi Lake Community Clean Up – Sponsored by Unitywater
Last years inaugural Currimundi Lake Community Clean up saw an amazing effort by 107 volunteers in removing 647kg of debris, so this year, courtesy of support from Unitywater, we will do it all again, hopefully this time we won't find so much debris.
Registrations now open by clicking link beside this text.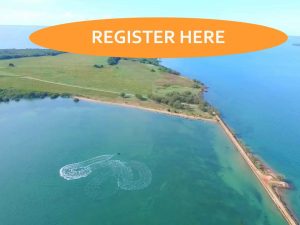 Sunday 4th November – St Helena Festival – Sponsored by Energex
This event is part of our Three Island Clean Up and with Mud and Green Islands having already been cleaned, now it is St Helena's turn, however this is a clean up with a difference.
The St Helena Festival is for everyone to come and enjoy the island, do a quick clean up in the morning, enjoy lunch in the park and then explore the ruins after lunch or simply go for a swim.
Registrations now open by clicking link beside this text.