Register for upcoming events by clicking on the tab next to the event you are interested in.
8th April 2018 Stumers Creek – Coolum QLD
Last year we removed over 100kg in the morning, including a mechanical rocking horse.  A beautiful creek that leads straight into the ocean.  Come and join in the fun on the day as local paddlers take care of their own waters, whilst have a great time doing it.
If you need a craft, you can hire one from our friends at Ocean Addicts or email us and we'll try and find you one.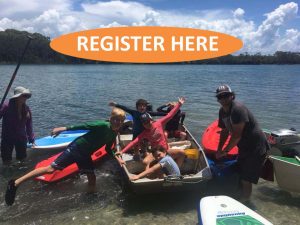 22nd April 2018 Yarra River Blitz – Power House Rowing Club, Toorak VIC
It's time to clean up the Yarra River.  This is an exciting event for us as our first venture outside of Queensland and we are doing it in style too.  Starting at 0900 with a 'welcome to country' fire ceremony, we will then hit the waters around the Power House Rowing Club in Toorak and clean up all the plastic and Polystyrene that is in the reed grass beds.
And there will be a great documentary being filmed on the day which you could be a part of.  It will go to air in July and it's a big one so you will want to be a part of this ground breaking event.