Register for upcoming events by clicking on the tab next to the event you are interested in.
3rd June 2018 – Caboolture Paddle Against Plastic Sponsored by Unity Water – Caboolture QLD
Courtesy of a sponsorship with Unitywater, it's time to clean up the waters of Caboolture.  The Caboolture River feeds Moreton Bay and any debris in the waters here could effect local wildlife as well as that in the bay.
We'll be launching from the park opposite 68 Norfolk Esplanade.
If you need a craft, please advise and we will see what we can round up for you.  We do have limited craft available.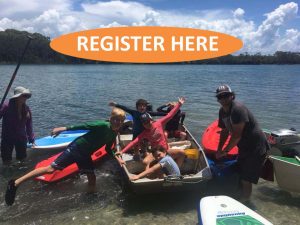 15th July 2018 – Bulimba Creek Paddle Against Plastic – presented by Seaworld Foundation & Healthy Land & Waterways.
Thanks to a grant from Seaworld Foundation, we'll be heading to Bulimba Creek for a Paddle Against Plastic.
More details to come.  Registrations will open soon.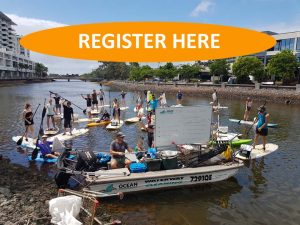 Sunday 28th October – 2nd Annual Currimundi Lake Community Clean Up – Sponsored by Unitywater
Last years inaugural Currimundi Lake Community Clean up saw an amazing effort by 107 volunteers in removing 647kg of debris, so this year, courtesy of support from Unitywater, we will do it all again, hopefully this time we won't find so much debris.
Registrations now open by clicking link beside this text.