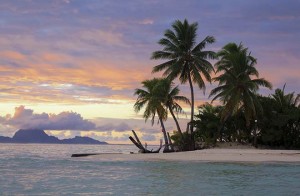 The Pacific is an incredible place for sailing and diving.  In 2015/16, Founder Ian Thomson and his wife Annika sailed through the world to discover for themselves how plastic is effecting the oceans and the people living there.  It was a real eye opener.  As dedicated people who focus on plastic debris, seeing the different countries and how they deal with plastic showed the problem in a new light.  Some places were good, some where bad and some where downright ugly.
Along the way we got to visit some schools to take our program to the future generations and we even cleaned up a few beaches and islands.  We have dived some amazing placed and even dived what looked like a garbage tip in a place that you just would never imagine it.
To read more visit our Plastic in the Pacific Blog and read through all the episodes.
SUMMARY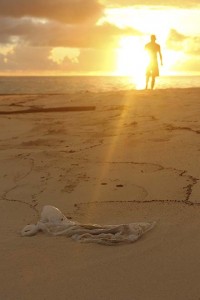 At the end of almost a year of cruising the tropical waters of the South Pacific, we now have additional footage to update our lessons, lots of video footage to create short films and the mission to tell the story of what we have found throughout the year is now in place.  We also educated a lot of people throughout our journey, from schools students, to entire villages, locals and tourists and of course, other cruisers.  The message that our Oceans are our life source and need to be looked after was accepted quite well.  We must continue to REDUCE the amount of plastic we create and we need to RECYCLE it when we are done with it.  The Oceans are not our tip.
As a result of our trip we can safely say that plastic is overtaking our oceans and that is not a good thing.  We have a lot of work to do.  The image on the left was taken in Tahaa in the Society Islands, Thommo our founder, at sunset with the sun pointing directly at a plastic bag washed up on the beach.  Even mother nature is pointing out the issue and we have to make changes and make them quickly before our world is covered in plastic.