We all know that prevention is better than a cure, we learnt it at school, so Ocean Crusaders is working on a program to ensure plastic doesn't end up in the environment and instead is recycled and hence less virgin plastics.  And you can help by collecting your own plastic and getting it to us.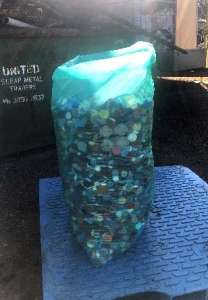 The number one thing with plastic is please don't buy it.  The less we use the faster that manufacturers will find alternatives which are far better for everyone.  However if you do use plastics then you can collect them for us and we will find a way to ultimately re-purpose them.
Together with Container Exchange (COEX) in SE Queensland we are now receiving up to 300,000 plastic bottle caps a day.  Yes that is a large number.  In SE Queensland, 2.5 million beverage containers are returned daily.  30% of those are plastic bottles and 40% are being returned with their bottle caps on.  Collection places are being encouraged to collect those caps and bag them and then they are returned to one central location where we collect them.  We then have a need to sort through these caps to ensure we only have plastic in them.  Some have have foam inserts and we remove all metal and glass etc.  Then the raw plastic caps are granulated, returning them to a granule form that can then be used in injection moulding or extrusion machines.  (Refer Video at the bottom of this page) Hence we can make new items out of them.  We will be selling the product to manufacturers at a good rate so they use our plastics over raw imported product and all profits will fund more clean ups.  However there is more to our story than just this.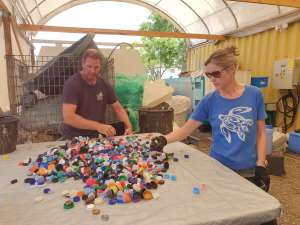 We have a program in the making where we will be making items to replace items most commonly found in the waterways.  With our partners at Moreton Corporation we will create items such as crab pot floats to eventually eliminate polystyrene crab pot floats from the market.  Do you have a need for a product that needs to be injection moulded and want to use recycled plastic, contact us to find out how.
The biggest hassle with recycling has always been sorting & cleaning and together with Community Service Workers, Work for the Dole Programs and Back to Work Programs and volunteers, we will find a work force to do this for us.  And of course there is you too. You can help us out at any time.  We are always looking for people to help sort through plastics, help process them etc.  But wait, there is more…..
You can also collect your plastic and get it to us.  Create a bag in your house and you can collect plastic bottle caps, containers and bottles.  You need to look at what you are using and decide if it is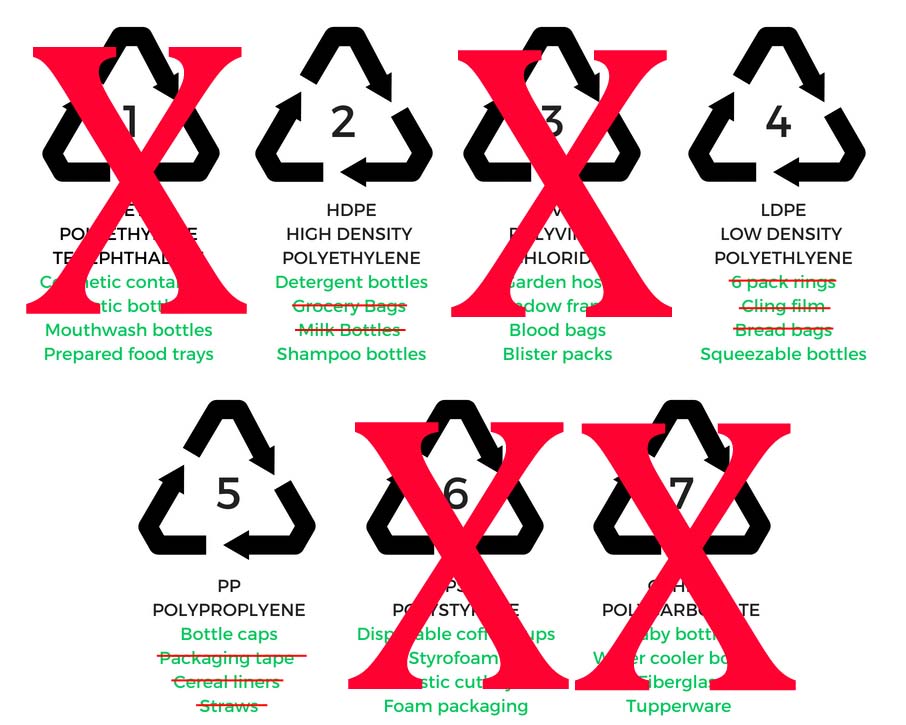 suitable.  We need just hard plastics #2, #4 & #5.  Take a look at every container and if it is marked with any of these numbers, clean it and put it in a bag for us.  Please ensure it doesn't have a label, no inserts (foam or silicon) and it needs to be clean.  We cannot deal with soft plastics, take them to your local Red Cycle collection point.  Once your bag is full, please visit one of our collection points and drop them off.  A full list of collection points can be found here.
Maybe your school or club can create a collection point for us.  For more details email us.