Intensive Waterway Clean Up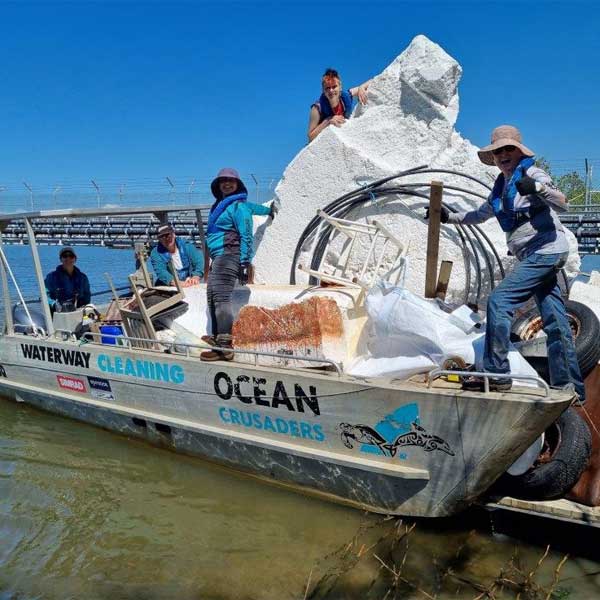 WATERWAY CLEANING
---
4 Boats, 2 Cranes, 1 Barge, and more…
Ocean Crusaders specialise in waterway cleaning. Our team of qualified skippers have decades of Australian experience.
We go the extra mile when it comes to cleaning. Debris isn't always in plain sight and different environments require different cleaning solutions and equipment.
Our recent experience includes cleaning up after climate events like the 2022 floods in Queensland.
Vacuum Debris Removal
---
New Challenges. New Tools.
Plastics and Polystyrene are breaking down in the environment. Huge floating docks can become millions of tiny balls. It's almost impossible to collect by hand. That's why we have been developing a vacuum system with Cleanwater Group.
Two systems are available. A commercial operation can be mounted in a vehicle or vessel. This is great for long term-work where you need heavy-duty equipment. The second option is our 10kg back pack solution for harder to reach areas. The vacuum system can run in wet conditions. it can be used over water.
Partner With Us
We are seeking solutions to help us clean up our waterways
Or maybe you can help us recycle what we collect!