Innovative Solutions
Blue Economy & Circular Economy Innovation
Circular Economy
We retrieve a lot of waste from Australia's waterways, beaches and oceans. Plastic, polystyrene, aluminum, wood! All of it recyclable.
Blue Economy
Australia is dependent on its oceans for food, tourism and to regulate our climate, yet we are way behind the rest of the world in this area.
Clean-Up Tech
AI, 5G, IoT, advances in Solar cells… all of these things allow us to develop better waste retrieval solutions through R&D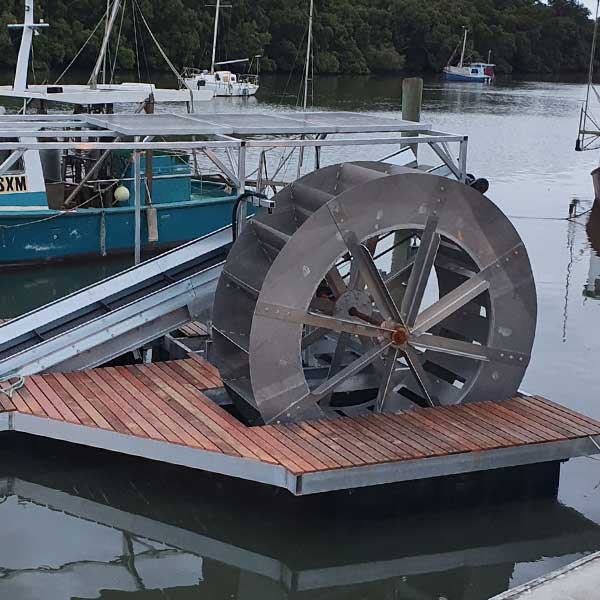 24 / 7 Automatic, zero emissions debris retrieval
SPARC – Solar Powered Automatic River Cleaner
Our new river cleaner is designed for major rivers where debris travels in current. It is a conveyor belt driven by solar power that lifts the debris into a skip bin ready for removal.
The ease at which to service this device is the best part. With traditional booms you have to lift the debris out of the water with nets, scoops or claws, often spreading micro plastics into the waterway. This system will involve simply floating the full skip bin out and floating an empty one in. You then take it to shore where it can be lifted onto a truck and taken for processing.
24 / 7 Automatic, zero emissions debris retrieval
STAR – Marine Debris Collector
The STAR Marine Debris Collector has been developed in Western Australia with several devices installed through the region. This is a non powered device that secures the debris from every angle and encapsulates it in the middle ready for removal.
The dimension of the internal collection area is 2.5m wide with the arms stretching out a further 2m ensuring a large catchment area.
The system is easy to install with a single clump weight holding it and it can be lit at night with solar lights.
The sign feature enables for promotion of the device to educate the community on what is being collected or to promote a sponsor.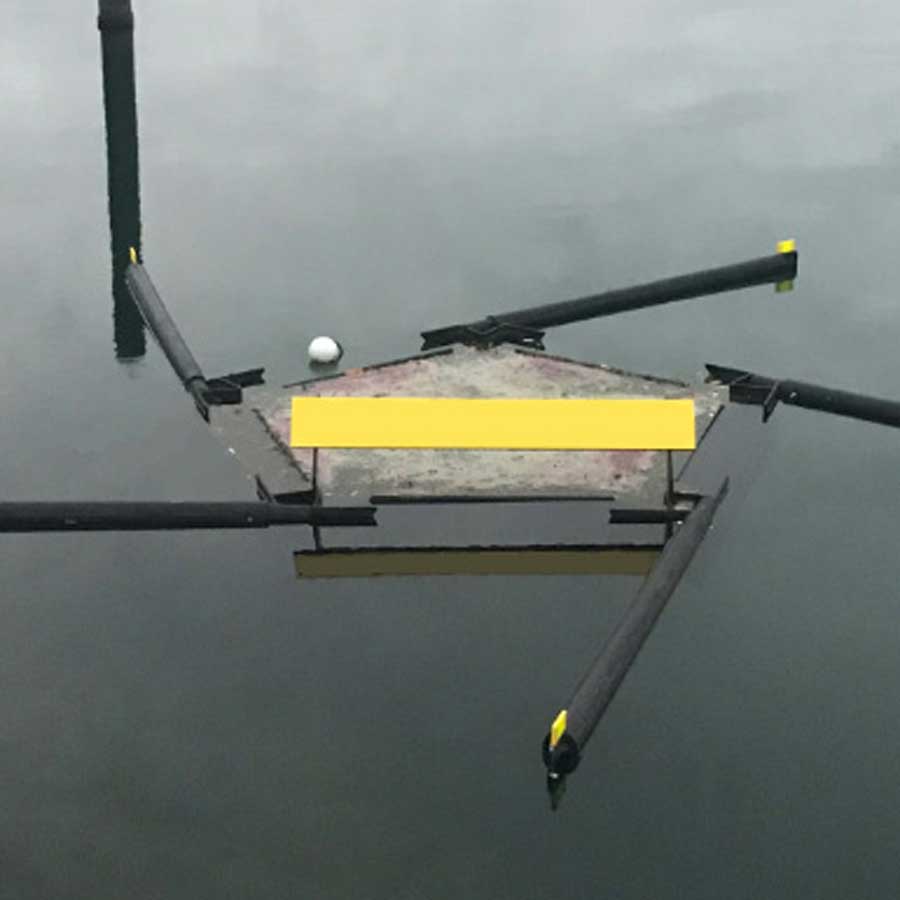 Let's Collaborate
Are you a company that is investing in developing solutions for the circular economy or blue economy? Are you working on clean energy offers or electric vehicles? We would love to chat.