Beach & Waterway Cleaning
Have you ever walked down a beach and been disgusted at the amount of debris washed up?
Been fishing on a river and caught debris instead of fish?
Ever looked closely at the smaller particles at the high tide line of coastal beaches?
We have, and now the team at Ocean Crusaders are going to do something about it.
Waterway Cleaning Services
Ocean Crusaders is the official contractor for Waterway Cleaning for the Sunshine Coast Regional Council.  Rather than just cruising around picking up debris, we are installing Debris booms to collect the litter 24/7.  We then service those booms and collect other debris as part of our contract.
By installing debris booms we have been able to reduce man hours from 5 days a week to just 2-3 days a week pending weather.  Our mission with this program is to deliver to Council half the cost and twice the debris, along with cleaner waterways for everyone to enjoy.
A bigger vessel is in the pipeline and should be on the waters of SE Queensland by mid to late February 2017.  So if you need waterways cleaned, call the Ocean Crusaders team to discuss your needs.
What is the Clean Creeks & Coasts Campaign about?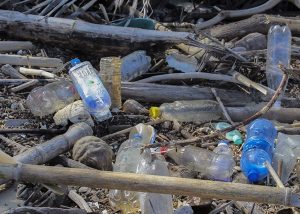 Clean Creeks & Coasts is about engaging communities in protecting our beaches, seas and marine life.  We strive to improve the economic and aesthetic value of the coastline for community and visitors alike by involving local communities in beach, creek and ocean management and encouraging them to be guardians of their coastline, whilst preventing marine life from becoming entangled and suffocated or ingesting marine debris.
You've all heard of beach clean ups and they quote massive amounts of rubbish picked up and take photos of volunteers with lots of bags of rubbish.  We do that, but we take it a step further.  Not only will our teams pick up the macro plastics littering the foreshore, our walk behind beach cleaner will sift the sand to remove those smaller pieces of plastic that litter the high tide line.  Being able to sift particles down to 5mm, our sweepers lift the top 5cm of sand and puts it over a set of belts that will sift the particles out, depositing them into a tray which will later be sorted so natural products are returned to the environment.
In addition to this we are working on a debris boom system that will allow debris to be collected 24/7 from creeks and estuaries, preventing them making it to the ocean.  The Debris Booms will be set up on major creeks and estuaries as a pilot program over the coming wet season, regularly cleaned out by boat crews, ensuring hundreds of thousands of plastic items are removed before they make it to the ocean.
In addition we are working on new items to capture debris including drainage baskets and cages.  We want to develop these products with local councils to ensure the debris doesn't make it to the oceans.
Not only will our team collect the debris, it will then be catalogued so we can get a set of data for use in the Australian Marine Debris Initiative Database.  This data will then be used when we visit local schools to talk of the issues of plastic in our oceans and the issues they cause. With 100,000+ marine creatures dying from plastic entanglement or suffocation, we need to remove the plastic from our lives from the very start, however the pieces that are out there need removing too.  Birds will commonly pick up plastic debris off beaches and in creeks to build nests, or worse still, feed it to their young.  Removing this plastic is an important facet of our campaign.
Cleans will be conducted predominantly in south-east Queensland, however our equipment can be relocated anywhere in Australia so if you have a beach that needs cleaning, get in touch and we will work with you to make a difference.
Volunteers are needed for our beach cleans so like our facebook page using the link in the side margin and that way we can inform you when they are on.
Clean Oceans Make us all Winners!!!
Clean Beaches are Better Beaches!!!