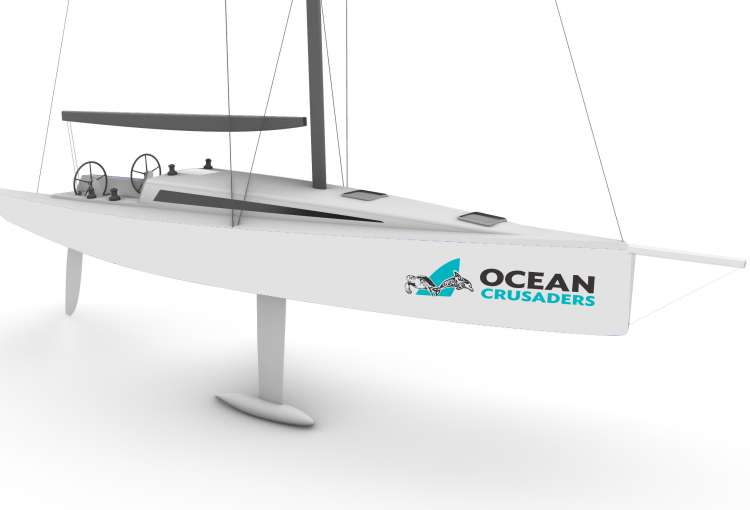 Ocean Crusaders was launched in 2010 off the back of a sailing campaign when founder Ian Thomson, set a new world record for the fastest solo circumnavigation of Australia.  He took in excess of 26 days off the standing record.  This record still stands today.
Now we are converting one of the first TP52 race yachts ever built into a Zero Emissions vessel.  J-Bird III was christened on June 3rd 2001 and is now in the hands of Ian & Annika who are converting the boat with a full restoration and conversion to electric power.  The plan is to hit the water in the summer of 2021/22 and then compete in Australia's major events, before heading overseas for the 2023 Rolex Fastnet and Middle Sea Race.
To follow the restoration visit www.Facebook.com/JBirdIII
CURRENT SUPPORTERS

Download our current Ocean Crusaders J-Bird III Sponsorship to find out all about becoming a partner.
NB: J-Bird III will promote Ocean Crusaders, however is funded by Ian & Annika and sponsorships directly related to the yacht and it's programs.  No donations to Ocean Crusaders are being used to fund the yacht.