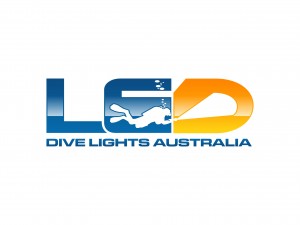 It is not often that we get to announce sponsors but today we can share with you a new sponsor for Ocean Crusaders.  LED Diving Lights Australia have joined us by supplying our dive torches.  I asked Annika as our dive instructor what torches she wanted and immediately she told me that the Darkbuster was the light she had to have.  I contacted Michael and he was so supportive and shortly after our new torches arrived.
LED Dive Lights Australia started from 2 divers talking (whinging) over a coffee about the need to find a better torch.  The unreliable, battery operated, yellow beam torches on the market back in the day were just not good enough.  The biggest problem was on night dives, people always had to replace the batteries in their torches to be certain they would last the dive.  After a little bit of research they found the Darkbuster range of torches and got a few samples in to test amongst dive buddies… they were rechargeable, bright, and simply great!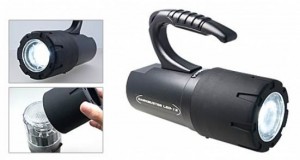 A few coffees later the thought they should spread the word, so they got a website built and ordered some stock.  They have never had a customer that is not satisfied with their product or service and will go the extra mile to help a customer out with spare parts or accessories. They are not a big corporation trying to make mega bucks, they both have regular jobs and a passion for the ocean that they fulfil through diving, sailing, surfing or just being by the sea.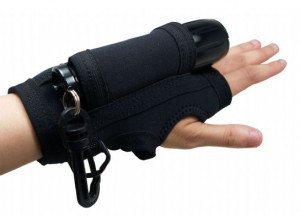 The whole company and product worked perfectly for us and we are happy to support them in every way we can as they develop.  Whilst we haven't had a chance to dive with the torches as yet, we can't wait and will provide you more details when we do.  However here's a hint, don't look into these torches, it's not good, even with sunnies on!!!  We have gone with the Darkbuster LED 12XL as our primary torch and with 1000 lumens we are told that if 6 of us are diving with these at once, we will need sunglasses.  Our back up torches will be the Darkbuster LED 5R.  Annika is stoked that we got a couple of the Goodman Gloves to hold the torch as she will be photographing at the same time so it's a great way of holding the torch.
The best thing for us is that we don't need batteries.  They have built in rechargeable batteries and on the yacht we have solar and wind to charge them so it is much better for the environment.
Please support these guys when you next need a dive light.  Most of them can be used above water too making them a perfect light for you.